Rebirthing Breathwork with Cacao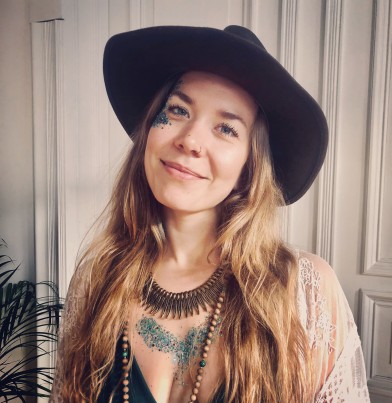 In this 2-hour journey, we combine the healing powers of the breath with the heart opening qualities of Mama cacao to guide us deep into an experience of the heart. Here we are able to experience bliss, deeper states of being and tuning in with our essence. We'll combine the cacao ritual with intention setting, heart sharing, movement and music to open the space to experience the following breathwork ceremony on a deeper level.
What is breathwork?
The breath is our most vital component of life and it is accessible to us in every moment. Clarity Breathwork is a gentle and feminine healing technique that can bring about deep transformation of limiting beliefs, release of stuck emotions, improved health and states of bliss and expanded consciousness.
The breathwork process itself consists of conscious and interconnected breaths, where the inhale and exhale is done in a continuous loop. It is different from yogic breathing techniques (pranayama) in that we are breathing in an open and surrendered manner through the mouth, letting go of controlling the breath.
This allows us to drop deeper into the body and into the experience of the present moment. What arises in the process is unique to every individual. Trust that you experience exactly what is relevant for your healing right in that moment.
The flooding of the body with oxygen allows any trapped emotions, blocks and limiting beliefs to rise to the surface, where they can be fully expressed and gently cleared out of our system. Many participants experience states of enhanced consciousness, bliss and returning to a flow state. It is in these states where we have access to our subconscious and can create deep inner shifts and transformation, gently healing what is blocking us from living our truth fully. You will leave feeling more whole and integrated in your being.
Benefits of Breathwork
Breathwork is one of the most potent healing tools for our body, mind and soul – and it is always available for us.
Clarity Breathwork has the potential to:
reduce stress
increase energy, vitality and well-being
release physical tension
return to a state of joy and pleasure
support the healing of old emotional wounds and trauma
release toxins from the cells of the body
reduce anxiety
increase clarity and focus
resilience in dealing with life's challenges
enhance creativity
get into higher states of consciousness
guidance about one's path and purpose
shatter limiting beliefs and mental, emotional and energetic blockages
experience inner peace & connectedness to the whole
transcend the mind and emotions and support the awakening of who you truly are
What is Cacao?
The spirit of cacao is a sacred, ancient healing plant that has been used for ceremonial and medicinal purposes in indigenous cultures of Central and South America since thousands of years.
When combined with breathwork, the heart-opening qualities of the cacao can fully unfold and create a beautiful symbiosis of healing and experiencing feelings of love, allowing for a deeper connection with oneself and others. The cacao deepens our breathwork process and lovingly supports it for a deeper release.
__________________________________________-
About Clara:
Clara is a Berlin-based Clarity Breathwork facilitator, transpersonal life coach and somatic yoga teacher. She merges the therapeutic, yogic and shamanic path as a gateway to deep healing, liberation from old patterns and returning to a state of wholeness.
Clara practices, lives and has trained in the paths of Tantric and Hatha Yoga, Clarity Breathwork, transpersonal coaching, trauma work & nervous system regulation, Usui Reiki Level II and holds a bachelor's degree in Arts, Culture and Media. She is currently in training to become a dance & movement therapist. Next to that she is studies different shamanic traditions and living in sync with the rhythms and cycles of the earth.
Sex Club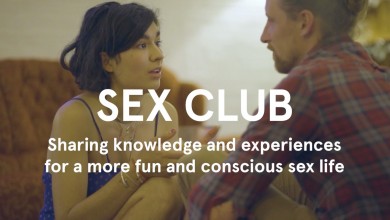 WHAT IS SEX CLUB
Sex Club is a peer-to-peer educational space about a topic that affects all of us. It's aim is to break the taboo around sexuality and intimacy by talking about it. The relationship to, and conditioning and experience of our sexuality affects all of us. It permeates our day to day experience consciously and subconsciously more than we realise. Throughout our life the majority of us didn't develop of a practise of processing our sexuality or making sense of it. Mostly we're unable to translate our inner experience into words because we're not used to it.
In a Sex Club workshop we share our experiences, practise becoming comfortable with talking about sex, so we can talk about sex to anyone as a normal subject and therefore have the skill to explore it and learn from each other.
WHY SEX CLUB
How do we become sexually aware?
Sexuality is ever evolving, we are all teachers, we are all students. We need to tap into our collective learning and knowledge and piece together the ever emerging and evolving puzzle of our sexuality. If sex education in schools has failed us. How can we learn from one another?
Throughout our life the majority of us didn't develop of practise of processing our sexuality or making sense of it. Mostly we're unable to translate our inner experience into words because we're not used to it.
I personally realised that all the 'work' that I'm doing on the road towards a more authentic self, if self exists, has not automatically translated into my sex life. It feels like an extra muscle that I needed to develop.
Group sharing spaces and peer-to-peer educational environments such as Sex Club and other progressive sex education spaces where we can talk about, self-enquire and ask what we usually don't dare to help to become more aware.
7 Billion Presidents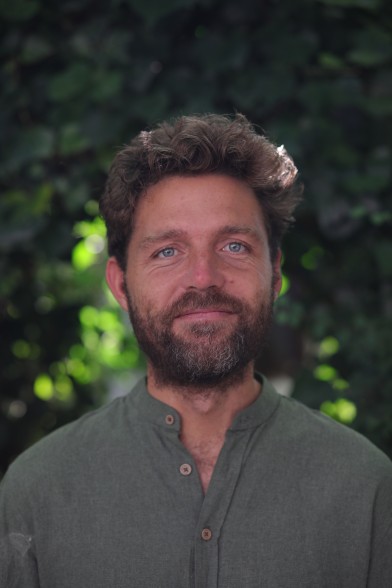 7 Billion Presidents are building a world where local businesses, communities, and individuals work together to build a world where there is well-being for all. Through a not-for-profit economy organized around renewable energy, well-being, and the regeneration of nature, 7BP is shifting the narrative from extraction to regeneration, from consuming to giving, and from competition to collaboration.
We invite you to join the 7BP family and chat about how we can build a happier, healthier, and more peaceful society together!
Capoeira Angola Workshop
by Tito Casal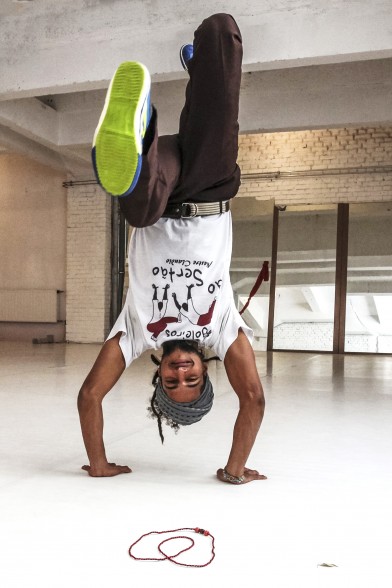 "Capoeira Angola is a good opportunity to learn how to balance yourself physically, but above all emotionally.
How to relate your own body to the other bodies? How to always be aware of what to be around you? How important is looking into the eyes without fear? How to move in the rhythm of life, and react with awareness?
More than just learning new moves and tricks (also nice!!) capoeira teaches about collectivity and how to respect the individuality within it."
Who we are:
Tito Casal was long time student of the capoeira master Mestre Claudio in Brazil and now continues his teachings giving regular weekly classes in his Capoeira Angola group "Angoleiros do Sertão (Berlin's nucleus)", organized in 2015, situated in Neukölln, Berlin, Germany.
The original school was founded by the capoeira master Mestre Cláudio Costa from Bahia in Brazil. The tradition of the school dates from the 80's. Today the school consists of more than 15 nucleus worldwide in countries like Germany, Finland, Colombia, USA and many cities/states in Brazil.
We focus on the body movement, music, rituals and philosophy that express the traditional Capoeira Angola dance, fight and theatricality
Contact Improvisation
with Birte and Pauli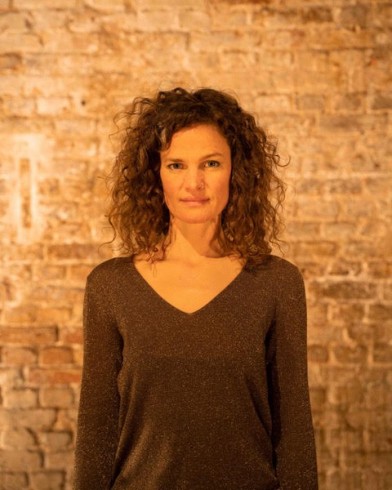 a blink.
a gaze.
let's meet each other
in the mystery
called home.
Following the idea of Lusatia we start the workshop to connect with the earth. Where is my home? What is happening when I open the windows and doors to invite and explore the universe around me? Together we explore the basics of contact improvisation leading in your own dances. The workshop gives you the possibility to (re-)connect with yourself as well as with each other in a safe space. 
We all start and end the workshop together. In the beginning Iam sharing some guidelines for the workshop. Everyone is welcome. 
Pinky Promise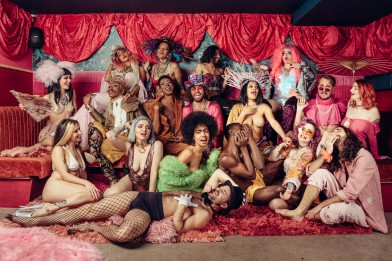 Pinky Promise: Workshops & Games to explore playful intimacy & connection
Pinky Promise is a platform aiming to create opportunities for audiences to explore, heal & express their sexuality. We believe all of us deserve to have the freedom, space, and permission to discover and be the fullest expression of ourselves, beyond the limitations and prejudices of existing societal structures. By talking about things that aren't easily or widely spoken about and bringing to light all of our contradictions, confusions, experiences and secrets, we clear the ground for new understandings and deep intimacy beyond shame, judgment, and constraint.
Pinky Promise has curated a series of playful games and sensual experiences for Lusatia where you will be given the chance to delve deeper into your desires, understand your boundaries and connect more authentically with others in a safe and exploratory way.
Workshops include:
The Sensual Restaurant – Come and be welcomed into an intimate interactive experience for hungry pleasure seekers. Whether you are with a partner, lover or platonic pal, sit down for a meal you will not forget as our waitresses take you on a journey to explore your desires & secrets in a tender and playful way.
Truth Booth – Do you a constantly find yourself questioning your poor decisions or wondering how you end up in situations that you can't quite explain to your friends? Do you see yourself as an incredibly complicated individual just searching for a life of simplicity but end up drowning in a sea of confusion? Do you crave for someone to offer you questionable advice whilst promising you the easiest way to eradicate your neurosis? Well step into the truth booth, share your qualms and let our totally-not-legitimate life coach help take you one step closer to enlightenment!
Cosmic Weddings – For those wishing to cement their love and gratitude to those that they hold closest to their heart be it a passionate lover or a platonic pal, let us rejoice under the stars as we welcome you into a soul-binding experience like no other. Let our playful priestesses guide you and your cherished ones through an intimate journey where you show up in your most delicious self to open your heart, present your intentions and honour those that make you feel whole.
Slow Speed Dating – Have you found yourself looking for meaningful forms of intimacy but haven't had luck in the dating scene? Have you got a deep craving to delve deeper into more inspiring and playful forms of connection without the banal forms of small talk to get there? Whether you are looking for a new partner to join you on adventures, a sensual lover to tickle your desires or simply another soul to lubricate your curiosity, our slow speed dating games will seek to elevate your senses and your activate your lust for life! We welcome you into a sweet and nurturing experience filled with games and exercises aimed to provide you a space to show up as the fullest version of yourself where your imperfections are celebrated and your prejudices challenged. Turn up alone, end up in love!
Lube Wrestling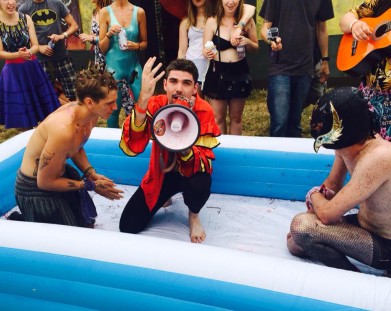 In this workshop we explore the importance of minimizing friction through the medium of Lube. 2 contenders go head to head in a game of wit, cunning, and skill as we find out who has what it takes to be crowned the people's Lube wrestling champion.
Nude painting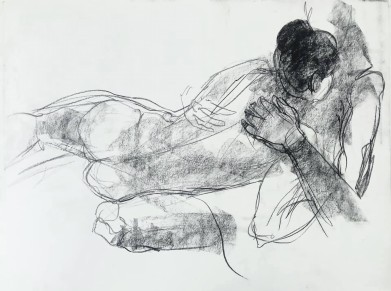 Unleash your creativity and celebrate body positivity with this dynamic and fun drawing
session. 2 long-term life models, also known as 1 artist and 1 phonetician, will lead you
through the joys of looking, sensing and capturing the essence of bodies in their naked
magnificence. A group of models, fresh paper and soft charcoal await you! All levels
welcome
Acro Yoga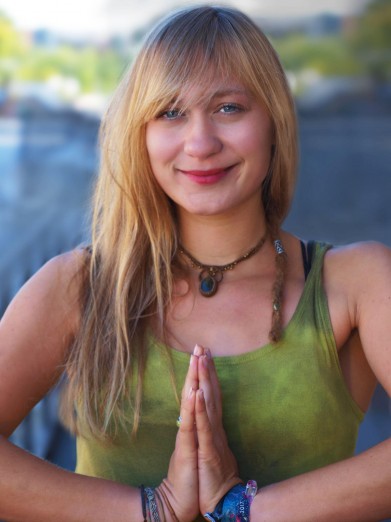 Acro Yoga Workshop
It is time to reconnect and to play: Welcome to our open level Acro Yoga Workshop!
Acro Yoga emerged from the fusion of Western acrobatics, yoga and Thai massage. It combines strengthening solar elements with relaxing lunar elements such as therapeutic flying and Thai massage. In the workshop, we will work together on different positions (base, flyer, spotter) and techniques of Acro Yoga. We will do preliminary exercises on coordination, body tension and balance to build up trust and to strengthen the connectivity in our group. Then we will move to smaller groups, in which we will explore different figures and flows. These include the Flyer, the Shoulder Stand, the Folded Leaf, the Throne … and many more! We will round off the workshop with stretching exercises together. Afterwards you can jam freely and put into practice what you have learned… Let's fly together! =)
Bring along:
Water, comfortable not too loose clothing, yoga mat (cloth on grass if necessary).
Remark:
You should not be afraid of physical contact; yoga experience is an advantage, but not a condition for participation; you do not need to come with a partner, as we work dynamically as a group.
About me
Eva-Maria Graf was born 1991 in Mannheim (Germany) and is based in Berlin. She works as a facilitator, teacher and programme coordinator in the field of sustainable (urban) development and international cooperation with the Global South.
Since 2015, she has also been working as a certified Hatha Yoga teacher (200h) with +300h teaching experience. She has been teaching Hatha and Power Yoga at different venues, e.g. Humboldt University, Heilehaus e.V. and at many festivals. In 2017, Eva founded "Acropathie" to delve further into the field of AcroYoga, bodywork and Thai Massage. Her workshops and retreats are about community building, conscious connection and strengthening body and mind. She has a passion for teaching and loves to transfer her learnings from yoga and meditation to her professional work. In the wake of the corona crisis she decided to work deeper on the interrelations between physical and mental health and underwent a 75h training course on stress management and mindfulness at Yoga Vidya.
Body & Mindfulness in challenging times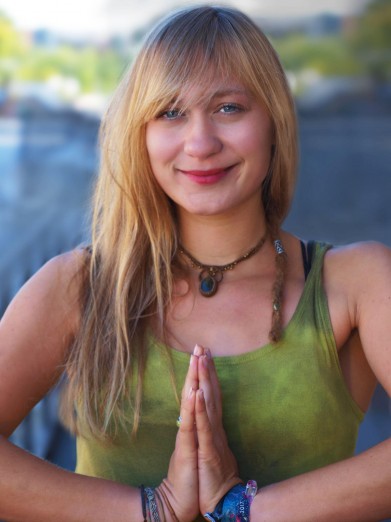 "Your body is your castle". This quote will guide us through our workshop on stress management and mindfulness. Not only in times of Covid-19 should we take care of our body, sometimes we should even put our physical and psychic health to the centre of our attention. Living in accelerated times with high expectations of ourselves and of others can lead to stress and can cause irreversible damage to ourselves and to our endeavours. Especially as socially engaged people, we need to listen well to our body signals, detect stress early and develop resilience strategies.
Therefore, we will address stress management theoretically and then try out different methods and preventive measures: Meditation techniques, stress relieving yoga practices, calming breathing exercises (pranayama) and what you consider helpful. You can simply use this workshop to ground yourself and to relax, but you are also invited to take it with you as a toolbox for good body care when times are tough and challenging.
DIY Thai Massage with Karoline & Christoph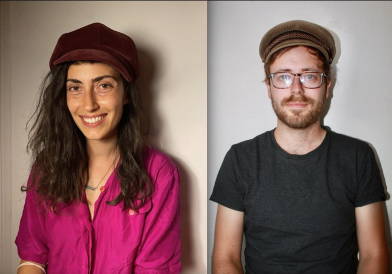 DIY Thai-Yoga-Massage
In diesem Beginner*innen-Workshop möchten wir euch die Grundlagen
der Thai-Yoga-Massage vermitteln und mithilfe von kleinen Übungen direkt in die Praxis umsetzen.
Frei nach dem Motto: DIY – einfach mal selbst machen.
Die Thai-Yoga-Massage besteht aus passiven, dem Yoga entnommenen Streckpositionen und Dehnbewegungen, Gelenkmobilisationen und Druckpunktmassagen.
Auch wenn die Techniken ursprünglich aus Indien kommen, sind sie in Thailand fester Bestandteil der Kultur geworden, die auch untereinander im familiären Rahmen ausgeübt werden. So erklärt sich auch die Namensgebung.
Karo liebt alles was mit Körperarbeit zu tun hat, sei es tanzen oder massieren.
Vor allem auf Festivals nimmt sie sich Zeit, um diese Praktiken weiterauszuüben.
Chris beschäftigt sich seit mehreren Jahren mit Gewaltfreier Kommunikation, sowie nachhaltigem Aktivismus und durfte Thai-Massage als wirkungsvolle körperliche Praxis kennenlernen, die dich mit einfachen Mitteln aus dem Kopf zurück in den Körper holt.
Bitte bringt eine*n Partner*in mit, mit der*m ihr die Übungen ausführen könnt. Aufgrund der Coronasituation werden wir auf unseren Matten ohne Wechsel und mit ausreichend Abstand praktizieren.
INFRA:GREEN
with Directors Talk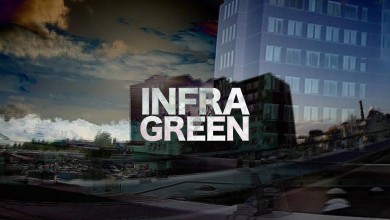 "Infra:Green" is a no budget independent Arthouse Feature-Documentary about the "Greenhouse Berlin" , an artist-house with 8 floors in south-west Berlin.
A true surreal journey of colors and sound within one green house, with more than 300 artists together on 8 floors , 24/7 a day for the past 8 years in the middle of Berlin's urban warehouse-area, taking you on a deep dive into the unseen realms of unleashed creativity, never shown to the public before. Amongst and beyond the transcendent edges of multi-disciplinary, post-modern urban and visionary arts, true hallucinations and authentic contemporary counter-culture, defusing the mysteries of art by illustrating the life of the artist; behind the scenes of the stage of life itself. The worlds first after-hour movie, as straight and strictly as Berlins unpredictable underground art scene – in order to exposure the tone, not tune of what essentially is the infamous Greenhouse, broadcasting the love of arts abroad, beyond " feiern "
Erotic Storytelling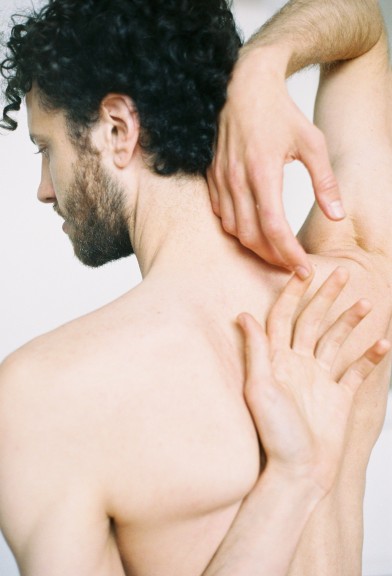 Get those juices flowing with sensual writing exercises and release that luscious lustful side you've been wanting to set free in this erotic story workshop. Discover the main elements of writing erotic stories, sexting or good old dirty talk in an open and non judgemental setting. This workshop is for anyone curious in expressing their desires, regardless of age, gender or sex. Facilitated by Pauly – an artist, performer and facilitator exploring the realms of connection, empathy and hedonism in a playful and vulnerable way.
Pop-Up Atelier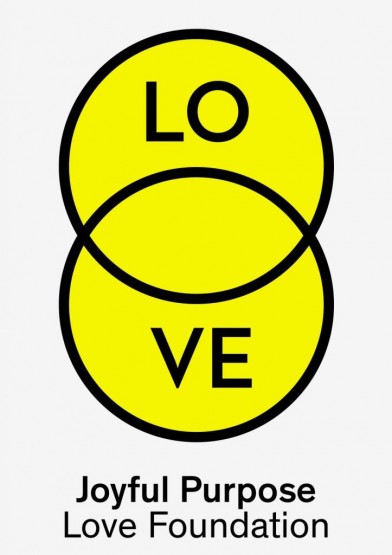 Every party, art exhibition, concert or project we organise always follows a joyful purpose. We come together to do everything out of and with joy. Joy is also what we want to create in every participant. We are all connected through joy, which in turn leads to a good feeling and a healthy state of mind. We believe in happiness. Joy is the link between us and everyone else. However, we also believe that everything should have a purpose. We don't just want to do things for the sake of joy. Combining joy with purpose is what drives and motivates us.
Now, we have obviously had a lot of fun while being part of Lusatia all along the way and we would love to share the creative energy we experienced with you.
Pop-Up Atelier has already taken place a few times in different Love Foundation hubs and is now coming to Lusatia. Whether you want to paint, draw, design a postcard you can send to your friends and family, sew your own "whatever you want and is possible in 1,5 hours", create stencils for anything you have in mind, or just come and hang out: feel free to drop by!
Fluid Body into Contact
with Vivelaboom & Laurita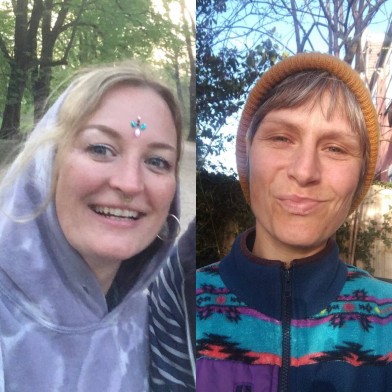 A merging experience of your body becoming fluid and soft, diving into your deep intuition of natural movements, your own souls' dance.
We embed this workshop in a magical landscape of music and voice guidance to carry you through your own and shared intuitive fluid movement explorations into contact improvisation.
Where energies flow together we discover new pathways to carry and connect ourselves to other beings we meet in shared intuitive movement explorations in a way for contact to emerge effortlessly, for a new kind of togetherness.
Vivien Roos – dancer, performer, choreographer, yoga-dance & Pilates teacher, bodyworker and soul traveler based in Berlin, shares her magic worldwide – giving classes and workshops to connect you to your intuition, natural movement improvisation and connect you to others through the medium of dance. Her dance initiative * gesehen werden*e.V. invites intercultural/ interdisciplinary artists to collaborate and perform together.
Laura Doehler – Laura is a dance artist based in London, UK where she teaches dance at the National Centre For Circus Arts. She teaches CI internationally across Europe and manages the non profit organisation Exit Map with other artists where dance enters the social and environmental fabric to weave new progressive and colourful patterns for human beans.
Biodiversitäts-Vortrag mit Dominik Eulberg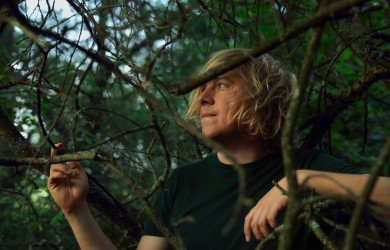 Dominik Eulberg, ist ein seit mehr als 25 Jahren international agierender Musiker und studierter Biologe. "In meinem Herzen leidenschaftlicher Naturfreund. Die Natursensibilisierung und der Schutz unserer heimischen Biodiversität ist etwas, was mir seit Kindertagen innewohnt", erklärt der Künstler aus dem Westerwald. Mit seiner interaktiven Bühnenshow "Mikroorgasmen Überall" will Eulberg dem Publikum freudige Momente und Positivität schenken, gleichzeitig den Fokus auf eines unserer relevantesten Probleme legen. "Es wird an diesem Abend eine abwechslungsreiche Reise durch die Wunder der heimischen Flora und Fauna, mit einer Melange aus verschiedenen Medien- und Darbietungsformen," so Eulberg.
"Natur ist für mich der größte Künstler von allen, die große Schatzkammer meiner Inspiration."
Quiz with Feminist Pursuits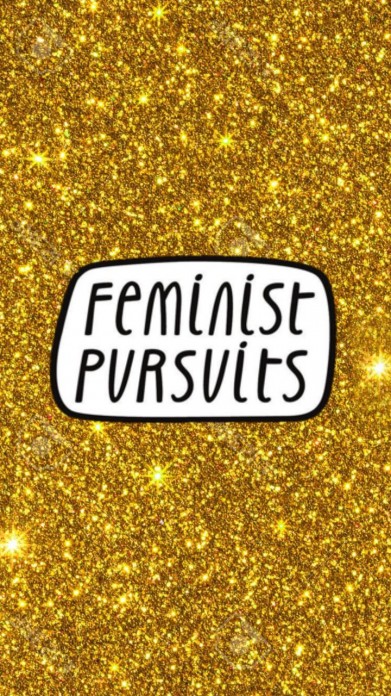 Probiert euer feministisches Wissen aus, ratet wild drauf los, tauscht euch aus und lernt voneinander. Mit Fragen und unserem gemeinsamen Input zu feministischem Wissen, Aktivismus und Herstory wird in Teams oder Einzeln gegen- und miteinander gequizzt. Dabei geht es nicht um das Gewinnen – wir wollen eine entspannte Zeit zusammen verbringen, wo wir beim Raten Möglichkeiten zum Austausch und Lernen haben.
Wir sind Feminist Pursuits, eine Gruppe von aktivistischen Feminist*innen, die sich zusammengefunden haben, um Pub Quizzes und ein Brettspiel zu entwickeln, mit deren Hilfe wir eine Bandbreite feministischer, emanzipatorischer Themen, Kämpfe, Personen und Ereignisse sichtbarer und für viele Menschen zugänglich machen wollen… beim Spielen!
Authentic Movement
Find your dance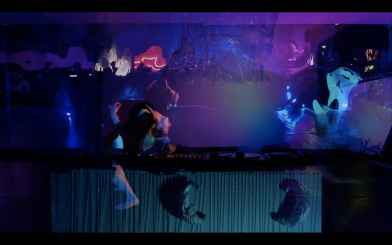 From the minute we come into being whatever it is we are, we move. Be it the fluids in our body, the thoughts in our mind or the impulses we keep experiencing from inside of us or from our surrounding, we are continuously in motion.
Being still is the hardest thing in this world to achieve, I dare even say endure since movement is the most natural thing for us to do.
I keep asking myself: how do I move?
I mean, how do I really move, what is the movement that comes out of me naturally without me alternating it at some point? Movement without thinking is what I am looking for recently, moving authentically.
I'd like to invite you partake in a little journey around that question. We will get back into our bodies, listen to it closely and attentively and research our very own movement language.
Reawaken our curiosity, jump into unknown waters and give our bodies the opportunity to do what they naturally all the time already. Just this time, they'll be free to carry us.
Femme Sensuality
with Bela Belissima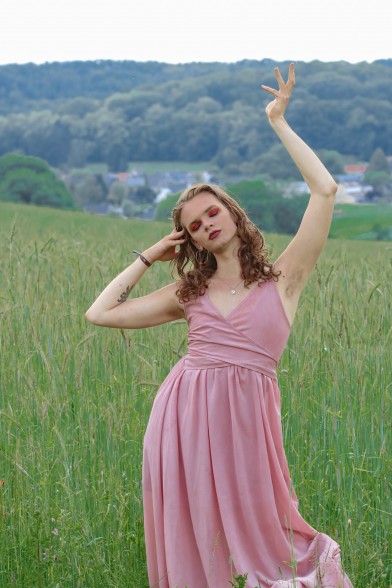 What does it mean to be femme in a patriarchal world?
The public space as much as many private and intimate interactions frequently leave little space for femme forms of expression and instead regulate and oppress these violently.
This workshop turns these dynamics upside down.
What would a world look like that would not only tolerate but celebrate femme expression?
See sensuality, sensibility, tenderness, and vulnerability as a source of strength rather than weakness?
The concept of femme and its transformative potential has inspired me for quite some time and I would like to investigate it further in this workshop setting.
Through different forms of creative reflections and movement, this workshop explores how it would feel like to live a space which cherishes and amplifies femmes unconditionally.
In the context of this workshop, femme signifies a non-normative version of femininity, and the workshop is designed as a safe space for femme people of all genders!
Looking forward to celebrating our inner femmes together!
________________________________________________________
Was bedeutet es femme zu sein in einer patriarchalen Welt?
Der öffentliche Raum sowie viele private und intime Interaktionen lassen häufig keinen Platz für femme Ausdrucksformen (oder bestrafen diese sogar gewaltvoll).
Dieser Workshop dreht diese Dynamik auf den Kopf.
Durch verschiedene kreative Formen der Reflektion und Bewegung werden wir erforschen was es bedeuten würde wenn wir bedingungsloses femme-sein unreguliert zelebrieren und wir sich das anfühlt.
Im Kontext des Workshop wird femme als eine nicht (hetero-) normative Version von Femininität verstanden und der Workshop ist konzeptualisiert als eine sicherer Raum für femme Personen aller Geschlechter.
________________________________________
Queering the Perspective Podcast by Bela Belissima findet ihr hier: open.spotify.com/show/704ApWfbIcijperrUrN2kg?si=1Ip_R7cZReqBPa_aYxD4eQ&dl_branch=1